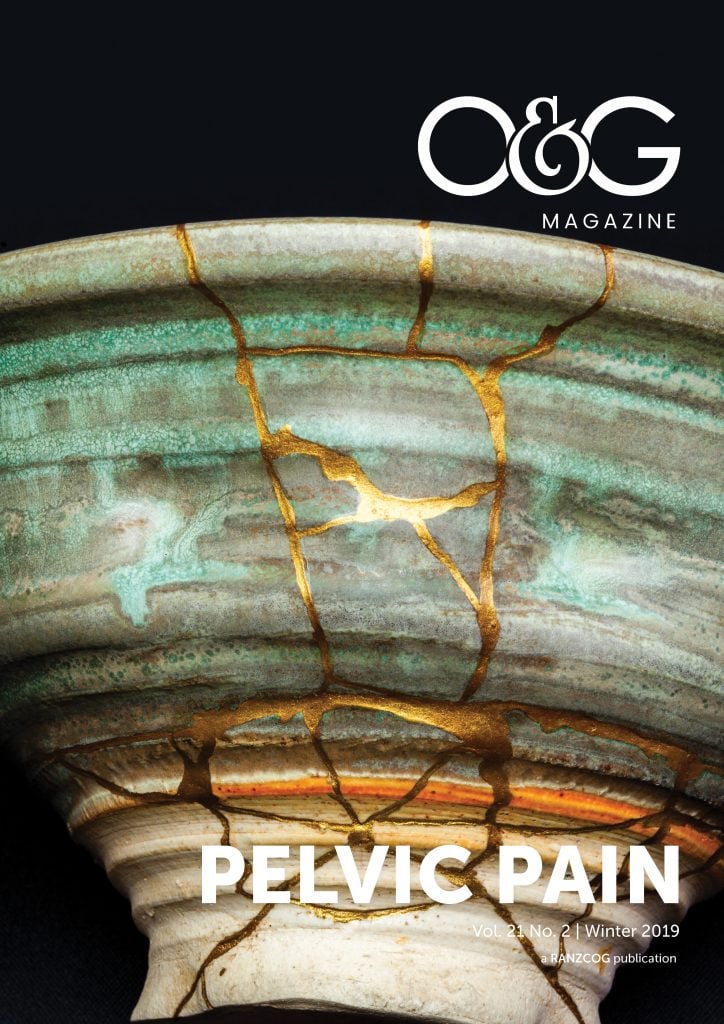 Pelvic Pain
Vol. 21 No 2 | Winter 2019
This issue of O&G Magazine discusses the clinical enigma that is endometriosis. In the 13th century, pain during menses was described as 'strangulation or suffocation of the womb'. Like many perceptions about women's illnesses, the pain and suffering was attributed to a woman's failure to fulfil her biological destiny, that is, become pregnant and bear children. It's interesting, and important, to reflect on the impact of social mores and expectations and how they influence doctors and scientists and our assessment and management of patients.
FIND OUT MORE
---
---
FEATURED ARTICLE
---
Feature
Mental health and pelvic pain
Over the last decade, rapid changes in neuroscience have laid to rest the concept that pelvic pain is just in the pelvis.
READ MORE
MOST VIEWED ARTICLE
---
Feature
Caesarean section: step by step
A visual step-by-step guide to a caesarean section.
READ MORE
---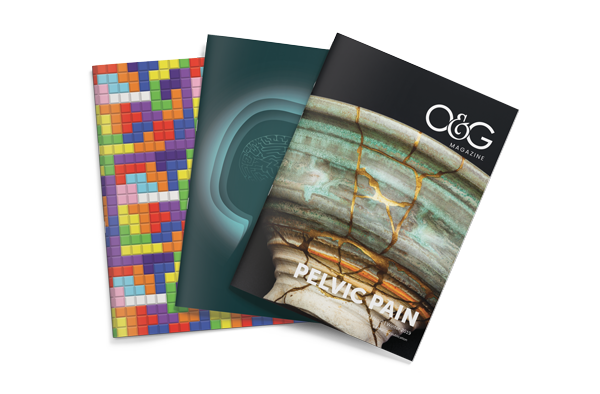 The College's flagship
quarterly publication
O&G Magazine features articles on the latest issues in the practice of obstetrics and gynaecology, written by experts of international standing. The magazine encourages the free flow of ideas, information and debate among the membership of the College and the broader community involved in women's health.

BECOME A CONTRIBUTOR