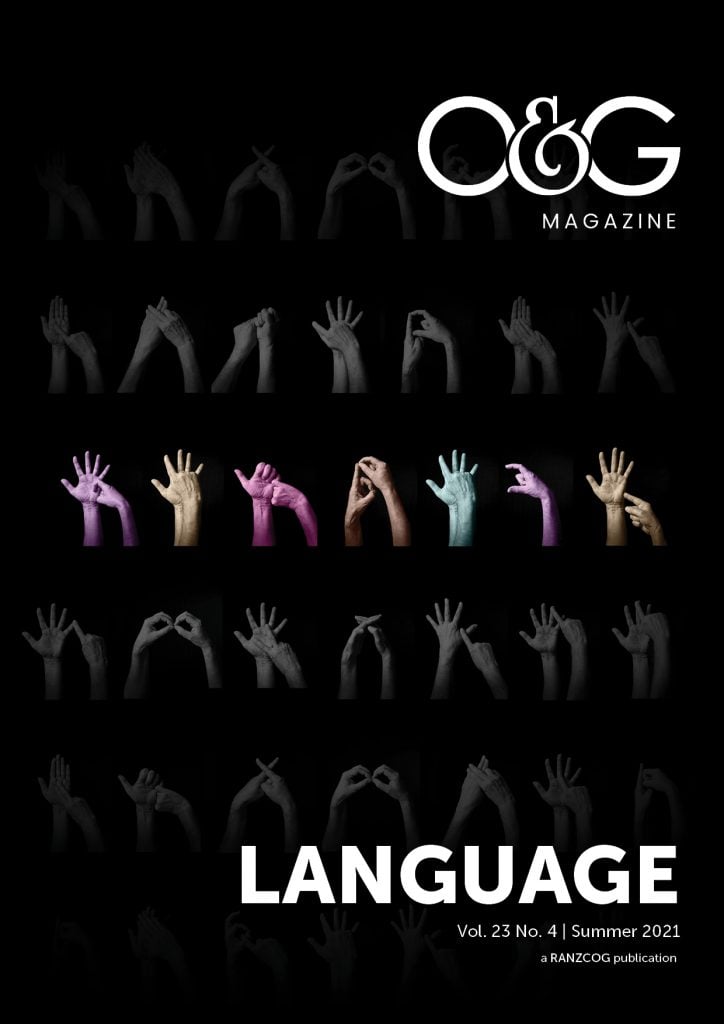 Language
Vol. 23 No 4 | Summer 2021
In medicine, the words we use when speaking to patients can make an enormous difference to their care experience and indeed their health outcomes. It is critical that we communicate with empathy and respect. Moreover, the words we use in the written form, such as in medical records and consent forms, are equally important. The highlighted hands on the cover spell out 'respect' in Auslan.
FIND OUT MORE
---
---
FEATURED ARTICLE
---
Feature
Choosing our words wisely: why language matters
Subtle changes in language and communication can carry great significance for patient experiences and influence their future relationship with health services.
READ MORE
MOST VIEWED ARTICLE
---
Feature
Caesarean section: step by step
A visual step-by-step guide to a caesarean section.
READ MORE
---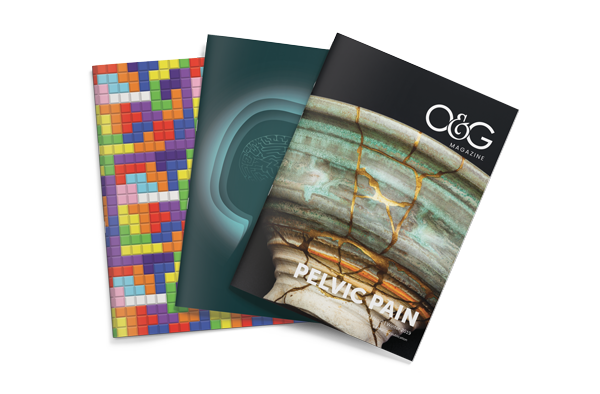 The College's flagship
quarterly publication
O&G Magazine features articles on the latest issues in the practice of obstetrics and gynaecology, written by experts of international standing. The magazine encourages the free flow of ideas, information and debate among the membership of the College and the broader community involved in women's health.

BECOME A CONTRIBUTOR