Feature
Tekwabi Giz National LGBTI Health Alliance
---
---
This article is 5 years old and may no longer reflect current clinical practice.
---
Painting the landscapes of two worlds brings together journeys of individual survival and cultural resilience. The world of cultural pride and deep ancestral song lines passed down from our old people, generation after generation. Then there is the world that you (the reader) know as diversity. Sexuality, gender identity and self-exploration; connecting ways of belonging, knowing and being comfortable and proud in our skin to travel through community, strong in spirit and proud of our identity. The language with which we describe ourselves is core to this meeting of worlds. It is our connector and our divider. It is impossible for anyone who does not live this journey to hold onto the complexities that it brings. We are always the educators. People are keen to read and learn, to implement change where they can within agreements and budget. However, our ability to look after our mob in the ways that we know work do prevent suicide, do prevent self-harm, do understand that multi-generational histories are absolutely gutted. This means that good intent has the ability to cause more harm than good.
In my experience, I have connected with many Aboriginal and Torres Strait Islander LGBTIQ+ Sistergirl and Brotherboy (SB) individuals, painting landscapes of their journeys, grappling in complex generational layers of trauma, rejection, social marginalisation, sexual, physical and mental abuse, inequalities and isolation. Our experiences and voices are fundamental in all processes and solutions that aim to promote and address LGBTIQ+ health.
One of the reasons I wanted to be a part of the foundation of IndigiLez Leadership and Support Group was to create a culturally safe space for Aboriginal, Torres Strait Islander and Australian South Sea Islander lesbians, same sex-attracted and bisexual women. For women coming out of remote and regional towns in hope of settling into the broader LGBTI community, they are greeted with inequality, exclusion and racist stereotypes. Many of us women have endured these experiences in both the broader LGBTI community and within our own communities. Many of us black lesbians have survived these behaviours, but it doesn't mean we were never affected by the behaviours.
Rainbow Dreaming Retreats, an IndigiLez initiative, offer cultural ways to care for each other, to listen and reflect together, to yarn about experiences and share learnings of our journeys as black lesbians. We built our collective strengths in the face of isolation and exclusion and we empowered self-determination and hope in women's lives. At heart, my passion is always to influence and guide cultural care pathways for our mob, pathways that value solid leadership lined with authentic abundances of love and healing. Rainbow Dreaming Retreats connect cultural activities with group therapy; a divine recognition of culture, family and community as protective factors in social and emotional wellbeing, addressing both the issue and the causes.
While travelling through the LGBTI communities, I recognised the gap in social and emotional wellbeing frameworks for the Aboriginal and Torres Strait Islander LGBTIQ+SB mob; the identity gaps that deconstruct our cultural right to determine solid futures in addressing wellness spiritually, physically, mentally and socially. It was during this time I connected with a collective of support groups and people from across Australia, doing the amazing unseen through advocacy and work in their local communities for our mob. Over time, we developed a network of sharing of knowledge and localised community work in sexual health promotion, mental health and wellbeing pathways, and suicide prevention, keeping our mob connected to culture with a sense of belonging.
'Tekwabi' is from the Tiwi Islands and 'Giz' is from the Torres Strait. Tekwabi Giz means 'all of us connected'. It is a national collective of Aboriginal and Torres Strait Islander people with a passion for change and local-based knowledge of initiatives that address health, wellness and social support. Tekwabi Giz places cultural safety as paramount in wellness and at the forefront of social and emotional wellbeing. There is always pride and a sense of togetherness in localised approaches to increasing visibility of leadership, programs and projects that close the gap in health. This is what makes a solid national collective; many voices, one mob sharing the 'We, Us and Together' approach; an unselfish display of family and community cultural learnings.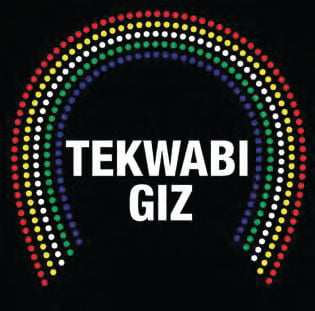 The Rainbow Dreaming Retreats were the first experience for me to feel accepted and loved, regardless of my identity as a black lesbian. All of us women yarning together, crying together and laughing together, sharing our values and morals from our respective families. We become connected to a broader system of sisterhood and extended family. We shared journeys of survival of some of the most traumatic generational history. Nights around the fire and group therapy activities were not tokenistic, but rather a giving away of heart ache and pain, an accepting of the warmth of love and inclusion inside the IndigiLez group of women. Rainbow Dreaming Retreats embrace both our sexual and cultural identity through our cultural lens, being real about addressing the gap in service access and inclusion for Aboriginal and Torres Strait Islander lesbian, same sex-attracted and bisexual women.
I realised the importance of projects like the 2 Spirits Program in Queensland, which offers a connection to culture through integrating sexual health promotion, social acceptance and an awareness for Aboriginal and Torres Strait Islander LGBTIQ+SB people and their respective communities. This program displays leadership and shared learnings, identifying the importance of local and regional issues affecting the social and emotional wellbeing of LGBTIQ+SB people. Although funded for sexual health promotion, 2 Spirits responds to broader impacts on social and emotional wellbeing. The program increases continuation of cultural identity, shared cultural values and increased self-esteem through a safe and secure space.
Learning how to talk about Indigenous queer social and emotional wellbeing has been a constant conversation. It is a reminder that a commitment to building cultural capacity in Indigenous LGBTIQ+ projects draws focus on community needs, developing self-determination through local leadership and autonomy. Non-Indigenous LGBTI organisations have the opportunity to learn and support growth of cultural systems that address core impacts of homophobia, transphobia, racism, discrimination and isolation. For us mob, there is no selective focus to addressing wellness. We embrace holistic collaborative measures that create healthy benefits for all of community, 'Strong Healthy Mob, Strong Healthy Communities'.
Belonging to culture, country and community inspires togetherness and cultural resilience. In our lived experiences, these values are protective factors. With many LGBTI frameworks around, we are still to see one that aims to guide LGBTI community and stakeholders in addressing Aboriginal and Torres Strait Islander LGBTIQ+SB historical and intergenerational trauma. The wider LGBTI community need to ask themselves if their frameworks are whole-heartedly closing the gap on the disadvantages we experience in health and wellbeing. Is there a commitment to implementing cultural protective and healing factors into the work we do across the country? Social and emotional wellbeing care pathways are needed for Aboriginal and Torres Strait Islander LGBTIQ+SB people.
There is still work to do in developing culturally appropriate co-design and enshrining the leadership, capacity and capability of localised indigenous LGBTI support groups and networks at a grass roots level. It is vital to support the localised Indigenous LGBTIQ+SB community in leading the work, to ensure access to health in a way that builds the capacity of elders, stakeholders, and community-run and government organisations, to nurture visibility, progression and inclusion of Indigenous LGBTIQ+SB people. Cultural safety enhances social and emotional wellbeing. It connects our sense of belonging, a comfortable recognition of cultural values and protocols respected, in turn, creating strong spiritual and mental sources of happiness and stability. I am proud of the LGBTIQ+SB mob that keep the fire alight in the fight for equality and recognition. We strive to help make our mob the best possible version of themselves that they can be; strong in spirit, strong in mind, accepted, loved, proud of their identity and comfortable in their skin.
---