Women's Health
The Pacific Island Cervical Cancer Screening Initiative
---
---
This article is 5 years old and may no longer reflect current clinical practice.
---
Meri is a 42-year-old woman with six children. Her youngest is two years old. She has presented to the emergency department with ongoing per vaginal (PV) bleeding and a syncopal episode. She lives in a small village in the interior of her island and she and her husband are farmers. She has never had a Pap smear.
They live a two-hour walk from the nearest health centre and Meri doesn't have a car. The local bus costs $2, but she doesn't really have the money and the bleeding hasn't been too bad. She has noticed, recently, that she has become increasingly breathless and dizzy, and the bleeding has been getting heavier. Today she was in the garden and fainted. One of the villagers with a truck drove her to the health centre. She has been transferred to our hospital with a haemoglobin of 55.
Meri gets admitted under gynaecology and sent to our ward. Speculum examination shows an irregular-looking mass almost reaching the introitus. It is fixed and large. She has advanced cervical cancer and it is inoperable.
Meri is given a blood transfusion, but there is nothing that can be done about her bleeding. She is told to go home and eat lots of meat and vegetables. Her two-year-old and four-year-old are climbing over her bed when she is told this by a member of our team.
Meri's story is not unusual. It is the same heartbreaking story I have heard many times during my visits to the Pacific. Sometimes, like in Fiji, the women are able to have chemotherapy, but in many places this is not available. Sometimes palliative care is available, but mostly it is not. Sometimes blood is readily available, but sometimes it is not. The majority of the women who present with cervical cancer are young and have small children. Those of us who have had the opportunity to look after these women feel absolutely hopeless.
I went to an island in northern Vanuatu with a team a few years ago, sent by an NGO to perform cervical screening. The response was enthusiastic: 100 women presented for a pelvic exam and Pap smear. Unfortunately, we didn't have a cytopathologist as part of our team and the Pap smears were brought back to Australia to be reported. It took a couple of months for me to receive all of the results and I made recommendations for follow up for each woman to the NGO.
When I asked how the women were going to be followed up, I was assured that women with high-grade changes would be referred to a larger hospital on another island for colposcopy. I later learned that the boat to the other island costs $40 each way. There was no gynaecologist at the hospital at the time, in any case.
It became obvious that there was no practical way these women were ever going to receive treatment for their abnormal Pap smears. These Islander families are predominantly farmers, with minimal access to large sums of money. They can't afford to go to the other island on the boat. Re-establishing contact with the women is difficult and many of them do not have a mobile phone. There must be a better way. This was the start of the Pacific Island Cervical Cancer Screening Initiative (PICCSI).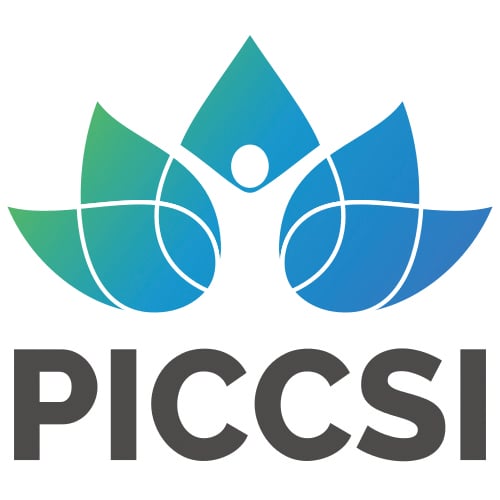 Cervical cancer is common in under-resourced countries and is responsible for up to 12 per cent of all cancers in women in these regions. Cervical cancer accounts for less than one per cent of all cancers in women in more developed countries.1 The majority of countries in the Asia-Pacific region, including Fiji, are classified as low and middle income (LMIC). In this region, there is a great disparity in preventive and screening efforts for cervical cancer, with most areas having no, or suboptimal, programs, resulting in high morbidity and mortality rates.2 3 At this stage, there is no national cervical cancer screening program in Fiji and screening is performed opportunistically. It has been reported that this results in less than 10 per cent of women in the target population being screened.4
Screening efforts in Pacific countries often have very slow turn around time for results. This can result in a low rate of follow up and treatment. There are multiple reasons for this, including a small medical workforce, difficulty in women accessing primary care and poor attendance for follow up. In a study previously performed by one of our team, the rate of women in Suva, Fiji, attending follow up for abnormal cytology on Pap smear was two out of 13.5
Development of cervical cancer is strongly associated with human papillomavirus (HPV) infection.6 HPV testing has the potential to revolutionise cervical dysplasia screening in low and middle-income countries. The skill-level required for clinicians performing tests and receiving results is minimal and the technology exists to obtain results at point-of-care. HPV testing is very accurate, with low false-negative and false-positive rates. Current screening methods in the region use either cytology or visual inspection with acetic acid (VIA). Cytology requires a skilled clinician to report the findings, which can take a long time in low-resource countries. VIA has a high false-negative rate, meaning many women with high-grade disease are missed. In a study performed in Papua New Guinea comparing point-of-care HPV testing to VIA, 92 per cent of women with high-grade disease were appropriately identified using HPV testing, compared with 47 per cent using VIA. The false-positive rates were 13 per cent and 17 per cent respectively.7
HPV testing at point-of-care may not currently be cost-effective. The test kits cost A$22 per woman and the machine performing the testing costs many thousands of dollars. For some Pacific countries, this is simply not manageable on a population level.
The most cost-effective way of preventing cervical cancer in low-resource settings is through HPV vaccination of pre-adolescent girls8. However, only a couple of Pacific countries have incorporated this into their national vaccination program. In 2008, a HPV vaccine campaign was commenced in Fiji, with free vaccines for school girls aged nine to 12 in selected schools.9 While rolling out the HPV vaccine in Fiji will have a significant impact on the younger generation, in the next few years, the bulk of the disease will remain in middle-aged women, who will still require cervical cancer screening and treatment.10
PICCSI has been developed by myself and a group of other volunteers in Australia and Fiji. Our aim is to screen women in the Pacific for HPV infection and provide point-of-care treatment for cervical dysplasia in their communities and on the same day.
It was about 12 months in development, but the pilot study of PICCSI started in August 2018 in the Western Division of Fiji. We went to five subdivisional hospitals and health centres, and performed a point-of-care test for 14 high-risk HPV strains on 316 eligible women aged between 30 and 50. Results were available on the day and took approximately one hour in the machine. Women testing positive for a high-risk HPV strain were offered a colposcopy and a large loop excision of the transformation zone (LLETZ) procedure under local anaesthetic if required. Twenty-five doctors, nurses, midwives and administration staff kindly volunteered their time and expertise to take part in the project.
PICCSI also had a research component. Together with the Australian Department of Foreign Affairs and Trade, Lautoka Hospital Department of Obstetrics and Gynaecology, the Fiji Ministry of Health, the Kirby Institute at the University of New South Wales, Viseisei Sai Health Centre and Victorian Cytology Services, we collected data on:
The prevalence of HPV and cervical dysplasia in the Western Division of Fiji
The number of women requiring treatment who receive it
The acceptability of the protocol to the women.
Our aim was to minimise the number of women who required treatment, but did not receive it. I am very happy to say that there were no women lost to follow up during the PICCSI Pilot Project.
Out of 316 women tested, 21 were positive for HPV, with 56 being the most common strain. All women testing positive underwent a colposcopy and all eligible women received treatment on the day. Twelve LLETZ procedures were performed. Overall, the women found the program acceptable (95 per cent) and thought it would benefit Fijian women. We have had no adverse outcomes reported from treatment.
A united effort is required long-term in the Pacific region to develop a low-cost, effective and acceptable cervical cancer screening program that is available to all women. RANZCOG, together with the Pacific Society for Reproductive Health, is very supportive of such an initiative and there are many passionate clinicians who are working together to achieve this.
In the meantime, PICCSI would like to continue screening women in their communities for HPV. Next stop, northern Vanuatu!
The PICCSI Project is a not-for-profit program and is supported in Australia by the charity HealthServe. PICCSI appreciates all donations, especially monetary (www.givenow.com.au/PICCSI), as well as time and equipment. See our website (piccsi.org) for further information.
PICCSI would like to thank the Australian Department of Foreign Affairs and Trade, Victorian Cytology Services, Hologic, Viseisei Sai Health Centre, the Kirby Institute and Fiji Ministry of Health for their generous donations and assistance so far.
References
---