College -> Leaders in Focus
Leaders in Focus: Dr Gillian Gibson
---
---
This article is 4 years old and may no longer reflect current clinical practice.
---
This new O&G Magazine feature sees Dr Kirsten Connan in conversation with RANZCOG members in a broad range of leadership positions. We hope you find this an interesting and inspiring read. Join the conversation on Twitter #CelebratingLeadership @RANZCOG @connankf
Dr Gillian Gibson
FRANZCOG
Dr Gillian Gibson is a RANZCOG Fellow in New Zealand. She holds the Clinical Director role of the Auckland District Health Board, is a RANZCOG federal Board member (currently the only female elected Board member), is the past president of the NZ Society of Gynaecology, holds a board position on two women's health related trusts, and is the director and clinician of a private practice.
Dr Gibson has held a VMO position at National Women's Health since 1997, is the clinical lead for the Pregnancy Termination Service, and she holds an honorary lecturer post at the University of Auckland.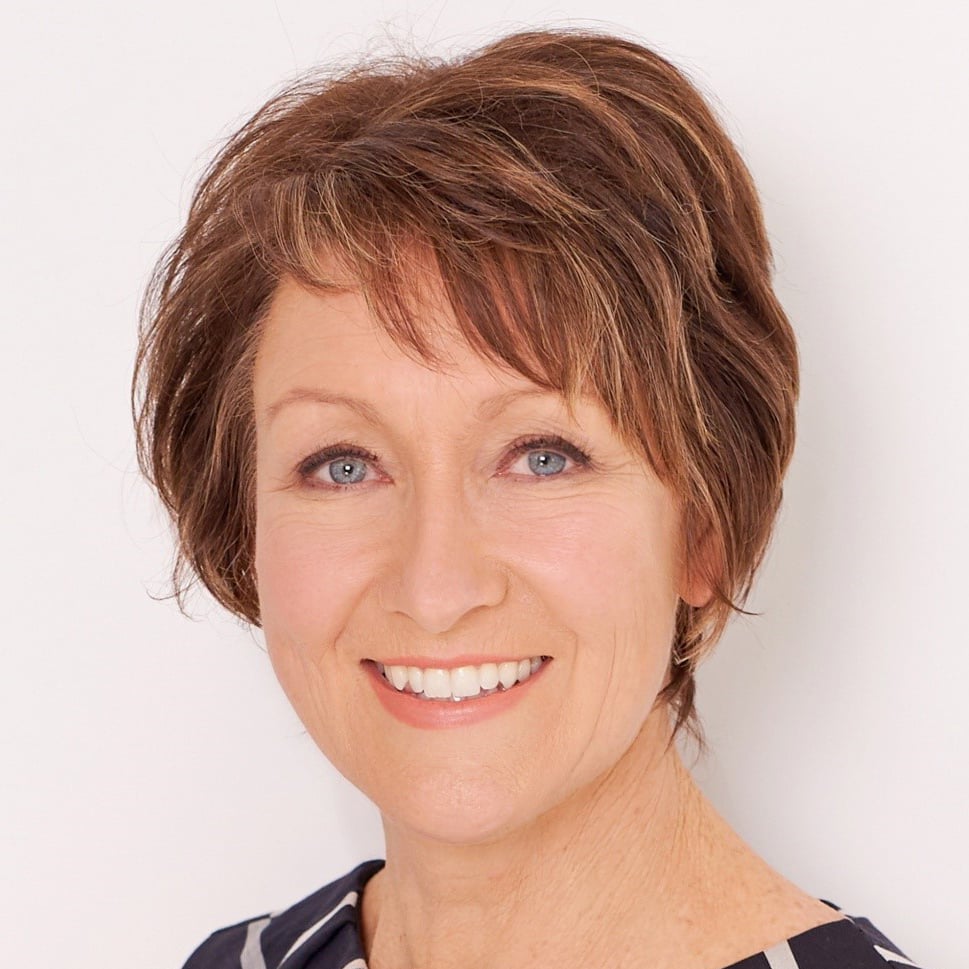 Why did you choose O&G as your career pathway?
I developed an interest in O&G as a clinical undergraduate. Our clinical teachers at Wellington Women's Hospital were passionate and took a keen interest in students. I was inspired by a senior trainee who had returned from training in the UK. She was heavily pregnant in her final six months of training and I admired her capability. She was the first woman O&G role model I clearly identified with.
What are the highlights of your professional career?
Being part of the team that pioneered the first group O&G practice in New Zealand.
Holding the Chair position for the RANZCOG Organising Committee ASM in Auckland 2017. This ASM was a resounding success and was able to attract the largest attendance at a RANZCOG-associated conference in New Zealand.
Holding a professional career while raising our daughter who recently graduated with a MBChB (all credit to my husband who maintained our solid home base).
Would you describe yourself as a leader and why?
I would not say I am a natural leader, but I am privileged to hold positions that influence people and policy.
How did your leadership journey occur?
I have not sought leadership roles; they seem to have found me!
I have not been mentored into leadership roles, but have been 'shoulder tapped' for many. These 'shoulder tap' nominations have provided me with both a sense of obligation as well as the confidence to take on roles. I have not had any formal leadership training, although acknowledge this would be valuable. Media training has been provided for my leadership roles with the NZ regional Committee, my Service Clinical Director role, and as a RANZCOG Board member.
What do you feel are essential characteristics as a leader?
Be available, responsive and fair. Good relationships and networks are key.
What do you feel have been the biggest challenges/barriers to your leadership journey?
Time and resources! Clinical work has much more clearly defined boundaries in comparison.
What future leadership goals do you have?
I hope to have a further term on RANZCOG Board. I am fortunate that most of the incumbent Board members have been re-elected, so I have a wonderful opportunity to 'learn the ropes' from their institutional knowledge and experience.
What have been the biggest challenges/vulnerabilities during your career?
Combining parenting with a career. Lost opportunities due to work commitments, mainly long hours – less time to spend with wider family/whānau, ageing parents, friendships.
Strategies for coping include outstanding support, advice and wisdom of my spouse. My exercise routine that must not be compromised. Delegating is not an easy skill, but a good one to acquire, and I rarely have my computer on after 8pm for sleep hygiene reasons!
What does being a RANZCOG board member entail?
RANZCOG is governed by a seven-member Board who are the directors of the College and we meet face to face six times during the year.
The Board manages the financial, legal and business operations of the organisation and is supported in its activities by the Council and a range of committees. The timetable during Council week (held three times a year) is quite busy, but does achieve results. Support from College staff is outstanding, with a significant amount of work undertaken by teleconference and email.
'For me a highlight is to attend the RANZCOG Annual Scientific Meeting and to be part of the new Fellows ceremony.'
My responsibilities include ex-officio membership of RANZCOG NZ Committee Executive, with quarterly meetings in Wellington, weekly teleconference, and contributing responses to submissions and policy development at a national level.
You are the only woman on the RANZCOG Board this term, how does this influence your role?
I am Chair of the Gender Equity Working Group. My responsibility is to represent all members, but I am motivated to develop policy that will maximise opportunities within the College for women who are well qualified to contribute, but for whom there may be barriers.
There are many men and women who have contributed enormously to College work at the Council and Board level. My time as Chair of the New Zealand Regional Committee in 2006–2008 overlapped with Dr Christine Tippett's tenure as RANZCOG President, an inspirational woman with huge institutional knowledge.
What role has the College played in your career?
Networks, friendships, collegiality, career development, job satisfaction and multiple trips to Melbourne! As a generalist O&G, College work has provided the opportunity for professional development.
What role do you feel RANZCOG should play with regards to leadership training?
There is no formal leadership program, but this is an area ripe for career development.
What role do you feel RANZCOG should play with regards to Indigenous health?
We have a responsibility to address health inequities by contributing to policy development, interaction with government and other agencies. The New Zealand Committee has created a Māori women's health committee, He Hone Wāhine, that has the aim of addressing inequities in women's healthcare.
Do you see yourself as a feminist?
I'm proud that New Zealand was the first nation to give women the vote! I believe women can achieve all the same goals as men, if given the opportunity. The women in our communities need to be in control of their sexual and reproductive health. The College has a responsibility to make this a priority to achieve excellence in women's healthcare.
How do you feel about the gender imbalance within O&G leadership and O&G trainee posts?
I believe it is more likely trainees and younger Fellows will pursue a role at the College if women in leadership positions becomes the norm. The pipeline effect of sheer numbers coming through cannot be relied upon entirely, and specific policy for gender equity is needed as well. There are examples of medical colleges creating gender-based targets for leadership positions to change the imbalance. In future, this includes ensuring there are sufficient men becoming members and having leadership roles.
How do you balance your personal and professional life?
I belong to a book club and manage to read at least 20 books a year! I try to enforce boundaries with respect to exercise, taking holidays, getting out of town and leaving all work responsibilities behind. Good cover is needed if you are in private practice. I recommend group obstetric practice to achieve a balance.
What advice would you give to a trainee starting out at the beginning of their career?
Get through training as quickly and efficiently as possible, then if you plan to have a family, get on with it. Be reassured the career opportunities and earning potential will be there for many years to come.
If you could do things differently in your career, what would it be?
Completing a BSc(hons) added three years to achieving my goal of entry to medical school. It caused, in part, the delay for starting a family and ultimately secondary infertility.
Do you have any regrets?
I have a deep regret that I put my career ahead of having more children.
Have you seen workplace culture change during your career?
Our Otago University medical school class in 1983 was the first with 50 per cent women intake. As a medical student, the concept of informed consent was not very evident. After Cartwright (cervical cancer enquiry 1987–88) significant changes were introduced to protect patient rights.
What role do you see for the College in the future?
We are the peak body and authority for women's healthcare in Australia and New Zealand. I envisage a more outward-facing College that makes it easy for women and families to get information that affects their health. This role will be easier if our Council and Board membership reflects the diversity of the communities we care for.
What three words best describe your life?
Demanding, varied, rewarding.
What would you tell your younger self if you had the chance to go back in time?
Sooner or later an adverse event will occur during your career despite your best efforts. Seek out help and support early.
Are you willing to be contacted by trainees for career advice/mentoring, and what would you bring to that relationship?
I would welcome contact from trainees. I have over 20 years of perspective and experience looking after women in private and public practice, as well as familiarity with College people and processes.
---