College -> Leaders in Focus
Leaders in Focus: Dr Tanaka Dune
---
Dr Tanaka Dune
RANZCOG CU
I first met Dr Dune in the pre-Covid era when specialist international medical graduate (SIMG) interviews were in-person at old College House in East Melbourne. Not all readers may be aware of the process for SIMG assessments by RANZCOG so let me digress briefly to explain this process. I must add that many components of the process are determined by AHPRA/AMC, not RANZCOG. An IMG applies to the College (written submission) with details of their training program, experience and CV. The College appoints assessors who determine comparability of the SIMG's training and experience with that of an Australian-trained specialist O&G. This leads to one of two outcomes: if the program and experience are determined to be comparable, the SIMG is 'eligible for interview'; if determined to be not comparable, the SIMG is 'not eligible for interview' and must apply for a place on the training program as an ITP trainee. The second step in the process is the interview. Pre-Covid these occurred in-person and
SIMGs travelled from all over the world to Melbourne for their interview. Covid made us pivot to online interviews and all SIMG interviews are currently conducted virtually, thus saving time and money while reducing the impact on the environment. The interview is an exhaustive discussion with the SIMG about their training, current practice in O&G as well as an assessment of their 'readiness' to work as a specialist in Australia (or NZ, although the NZ system is slightly different). Following the interview, there is a possibility of one of three outcomes: 'not comparable'; 'partially comparable' and 'substantially comparable' to an Australian-trained specialist O&G. SIMGs who are not comparable must apply for a place on the training program and complete this to be able to practice as specialists. SIMGs who are substantially comparable can commence working as a specialist O&G with supervision (usually for 12 months) before they gain their Fellowship. If determined to be partially comparable, SIMGs need to train (usually in a senior registrar equivalent role) for a further two years, complete a list of requirements (like colposcopy, ultrasound etc) and successfully complete both parts of the Fellowship examination. At this point, a reminder that these are experienced specialists in their own country may go some way towards understanding the uniquely challenging situation for SIMGs.
To return to Dr Dune, readers will now recognise the importance of our first interaction given this interview was a crucial step to practicing as a specialist (or for Dr Dune, as a subspecialist certified urogynaecologist) in Australia. From the start of the interview, Tanaka came across as a confident, capable and outspoken expert in her field. Her passion for women's health and urogynaecology was obvious and I thought to myself how fortunate Australian women would be to have her as their doctor. I quietly hoped that our paths would cross again. Tanaka joined the urogynaecology unit at Royal Women's Hospital (RWH) in Melbourne and although our paths didn't cross physically (a virus saw to it that all 'real' social and professional gatherings became impossible), I followed her progress with interest. Given the focus on urogynaecology in this issue, it seemed a perfect opportunity to catch up with Tanaka and share her experience with readers of this column. In addition to her work at RWH, Tanaka also has a senior research fellow role at Epworth HealthCare's Pelvic Floor Centre of Excellence and has been a supervisor for the University of Melbourne's 2nd year Medical Student MD Research Skills (MDRS2). I hope readers will enjoy getting to know one of the very few dually board-certified urogynaecologists (USA and Australia certified).
What were your early years like and what prompted your interest in medicine and O&G?
I was born in Harare, Zimbabwe, but I grew up in Canada. I was always a studious kid who loved to learn. I was interested in the sciences and gravitated naturally towards medicine. I did my undergraduate studies in Kingston, Ontario in Canada, and medical school in the southern USA at Wake Forest University School of Medicine in Winston-Salem, North Carolina. I know that medical school can be a daunting experience for some but for me, it was the most exhilarating time of my life. I learned a lot and everything I learned made me excited to learn more.
From very early on in medical school, I saw myself being most comfortable in a role that would Have a combination of hands-on surgery as well as a theoretical/academic component. I always knew that I wanted to uplift women and work in a women's health speciality. O&G was a natural fit for my interests in surgery, academia and wanting to improve women's health.
How did you come to choose urogynaecology?
I once saw a plastic surgeon performing a vulval reconstruction in the anatomy lab on a patient who had had vulval cancer surgery. As a naïve medical student, I questioned the need for this reconstruction. The surgeon was very patient and explained the need to maintain integrity of structures and how important this was to the health and wellbeing of the individual. At that time, I thought to myself – this is what I want to do. I want to be able to restore integrity and reconstruct damaged tissue.
My first real experience of working in O&G was as a first-year resident (also known as an intern) in New York City at St Luke's Roosevelt-Hospital Centre (now Mt. Sinai West). My O&G internship was fast paced, 24/7, go-go-go working 80 hours a week. From New York, I switched programs and went on to the elite program at Northwestern Univerisity where I completed my residency in O&G. The total training time to become an O&G in the US is four years. I went directly from four years of medical school to four years of residency. A resident in the US is the same as a registrar in their training program in Australia. During medical school and residency, I started questioning my mentors about pelvic floor reconstructive surgery in O&G. At the time, urogynaecology (also known as Female Pelvic Medicine and Reconstructive Surgery – FPMRS) in the United States was only just becoming formally recognised as a separate subspecialty. The ability for one to achieve board certification in FPMRS occurred for the first time in 2013. My interest in FPMRS piqued during this time, and I made the decision to enter a three-year fellowship program at Loyola University in Chicago led by the foremost leaders in the field, namely Dr Linda Brubaker. My program at Loyola was unique as my program director, Dr Elizabeth Mueller, the immediate past-president of the American Urogynecologic Society (AUGS) was a urologist. This was the first time I saw the synergy between the two specialties working together and it forever changed how I would work.
After fellowship, I joined the department of urology at Weill Cornell Medicine in New York City. I was told that I was likely the first Black woman to be a full-time faculty member and assistant professor in the department of Urology, and an O&G at that. As an O&G in a department of urology, I started from scratch and built my urogynaecology practice and am now well versed in change and adaption. It was an exciting time to be a urogynaecologist, especially in a urology department, and I learned a lot from the experience.
What has your experience in Australia as an SIMG been like?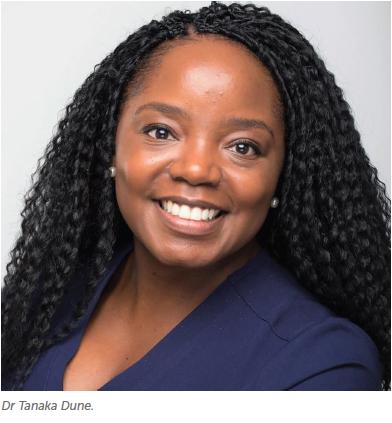 Coming to Australia from the US, I knew about the Australia that tourists knew and recognised the beaches, the sunshine, and the relaxed lifestyle. But I didn't know the Australia that can only be experienced by living here as a local. The decision to move to Australia was largely due to family. My sister had initially moved to Australia for her PhD, and subsequently, my parents moved in 2013 and they are all based in Sydney. I was making at least two to three trips each year to visit them, since 2013, and it made sense to move closer. My experience of moving to Australia was in some ways exactly how I expected it to be but in other ways, it was completely unexpected. Visiting a country versus living there are two completely different things. I started working at RWH in Melbourne in February 2020 and was almost immediately in lockdown. In a bizarre twist of fate, I had seen my family more frequently when I lived in New York and Chicago than I did for the first couple of years after moving to Australia! However, Covid really showed me how amazing the public health system in Australia was and how committed my colleagues were to provide exceptional public healthcare. As an SIMG, although I was deemed substantially comparable, there was still the requirement of supervision. This proved to be challenging during Covid, given largely to the cancellation of elective surgery. However, despite the challenges, I completed all the requirements to become certified by RANZCOG in urogynaecology. I am now one of very few urogynaecologists who are certified both in the USA and Australia. I can honestly say that my overall experience as an SIMG is one of gratitude and collegiality. The other refreshing experience of Australia (as compared to USA) is the focus on work-life balance, on family, on leisure, and on a slower pace of life in general without the compromise to patient care.
In Australia, we have regulations and procedures to assess 'comparability' of non-Australian training programs with the Australian training program. This comparability is based mainly on the duration of training. Many non-Australian programs do not compare favourably because they are less than five years duration.
I can understand the scepticism about non-Australian training programs. The training program in the USA is four years of residency that is both rigorous and intense. It is recognised across the world as a robust program. When we make comparisons, we often centre them around what we are familiar with and what is the norm for us. Now, having had a robust experience of medicine and surgery in the US and Australia, I believe we sometimes think of ourselves, in whichever country we are in, as the standard, instead of having a more global sense of different health systems in which doctors train. If we took a global view, we would have even more collaboration, an intrinsic fundamental understanding that there is more than one way of efficiently and safely engaging in medical and surgical procedures and we could learn that much more from each other as global citizens. As an undergraduate, I remember spending some time in India. From my point of view, I was at an excellent Indian medical school/centre and was getting a whole lot of hands-on experience in research. In India, the interns and undergraduates were doing ten times the numbers of procedures that I had seen being performed in my medical school and its associated training program. This was their normal. It opened my eyes to become more global in my views.
My own journey involved the annual residency 'MATCH' where medical students match directly into their training programs straight out of medical school. The match process is incredible, as you have to apply to a bunch of training programs across the country and if you get an interview and if you make it on the program's rank order list, that program must match your rank order list of the programs you interviewed at. It is an exciting time which means you can end up anywhere in the country and we all find out on the same day – the exciting 'MATCH DAY'. In the US, you must make the decision to specialise very early in medical school because we don't have an inbetween program like the Australian pre-vocational training. As mentioned previously, registrars are called residents in the US, and a first-year resident is called an intern. I worked 80 hours a week for my entire four years of O&G residency, my predecessors worked even longer. At the time, I was only one of 10 Northwestern O&G residents, which increased to 11 by the end of my training, in a hospital that delivered 12,000 babies a year. So you really can imagine the workload for each of us and I learned a lot quickly! Upon finishing my residency, I matched again into a fellowship program right away. Urogynaecology fellowship in the US is three years long at a single institution, where two of these are clinical/surgical years and the third (which was woven into the three years) was a full year of research. As a resident and as a fellow, you learn skills from many different consultants (or attendings as they are called in the US) in a similar apprenticeship model that exists all over the world. There is a fantastic openness to teaching skills but also to allowing individuals to shape their own skillset, especially surgically. Residency and fellowship prepare you for a career as a subspecialist but as with everything in medicine, learning does not stop once you attain fellowship. Unlike Australia, the US requires yearly recertification to be able to continue practicing as a specialist. This recertification is in the form of a minimum required number of articles to be read and quizzed on as well as practice improvement modules. Though this process is relatively simple enough, failure to comply results in a loss of certification. This process is one way of ensuring updated knowledge and the continuation of evidence-based practice. It is likely that the rest of the world will move towards recertification, and we should certainly be prepared for this in Australia.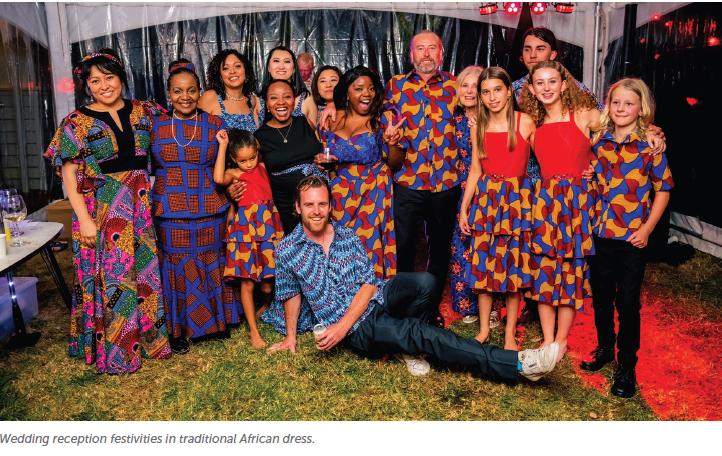 Have you experienced racism and discrimination and how have you dealt with it?
I have a rich background and come from a strong home environment where there was always a complete understanding and acknowledgement of my identity. The loss of identity is well documented in the experiences of African Americans in the USA. I did not have this experience of loss myself. When I presented myself to medical school in the South, I was surprised to find that a few fellow medical students assumed (by coming up and directly telling me) that I was only enrolled as part of a quota for affirmative action. The first time I heard this, I was very affected by it. I had come from Canada to the US as an international student based only on the university's standard entry requirements. The comment made me wonder how many other people in medical school, students and professors alike, looked at me and thought that I was there not on merit but because of a quota that made it 'easier' for me to get into medical school. I started to feel I had something to prove, which was combined with an understanding of why affirmative action was needed in the first place. Further, even if I had been enrolled because of affirmative action, as long as I was doing the work and studied to the standard expectation, what did it matter? For the first time in an academic setting, I realised that I could be seen for my skin colour rather than my skill or my work ethic alone, that is, independent of any trauma and struggles I experienced growing up. This was a critical time in my life, and it was thanks to my family grounding me that I got over the confusion of being seen in a way that was different to how I had grown up and how I had seen myself. But I always acknowledge those who are not able to put the confusion and frustration aside because they experience identity invalidation nearly every day. There is a history and subsequent legacy of the effects of racism in the US that also includes unconscious bias and micro-aggressions towards so many African Americans. When you look at me, I am indistinguishable from an African American and can understand the impact of their experiences of discrimination. Still, I am privileged with knowing who I am, where I come from and easily love my African/Canadian/American, and now Australian, identity.
I have lived in Africa, England, Canada, the US and now, Australia. Except for Africa of course, I am always the minority wherever I am. Growing up and well into adulthood I have been called the worst of names to my face in the school setting as a child, those oh so critical years, and in the public arena as an adult. I know that no matter how eloquently I speak, the level of my surgical prowess, how smart I am, I understand I am different, and I will always stick out somewhat. It is the basis of the strength of my upbringing, of my family, my knowledge of where I come from and who I am and my appreciation of all the various bits of my heritage – African, Canadian, American, and now, Australian that makes me recognise myself as 'not other'. If I were to peel back all the layers, I would be a human being first, a wife, a daughter, a sister, an aunty and a friend next, followed by a successful surgeon and academician with everything else thereafter. So, I won't say I haven't faced racism, but what I can say is that I have never let it penetrate my soul or given it a second thought. I am certain many people have underestimated me because of who they see, but I have succeeded because of who I am. This disposition, I know, is my inherent privilege.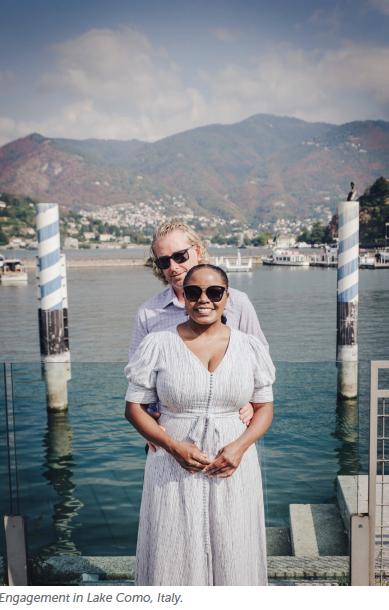 What research projects are you currently involved in?
I am involved in about 20 different research projects at present as the senior research fellow at Epworth HealthCare and as an academician in the pelvic floor unit at RWH along with committed team members. The mesh debacle has prompted a resurgence of interest in the use of autologous fascia lata from the lateral thigh instead of mesh for procedures like sacral colpopexy and sacrohysteropexy. I am involved in a number of studies investigating the use of fascia lata in different procedures where mesh has been used. In addition, I am studying the use of botox for overactive bladder, Bulkamid for stress urinary incontinence, oestrogen for faecal incontinence, early vaginal pessary use for women at high risk of postpartum pelvic organ prolapse, the use of vaginal oestrogen in recurrent UTI and anatomical difference seen in women with recurrent UTI.
Could you please share your leadership journey with readers?
I was at Weill Cornell Medicine in New York City for three years where I truly began developing my leadership and mentoring skills by overseeing medical students, early career trainee researchers and women in medicine. I was on the Weill Cornell Fellowship program evaluation committee and the clinical competence committee as well as the early research protocol review and monitoring committee. I am an author and a reviewer for several journals including an obstetrics and gynaecology, urology, and urogynaecology/pelvic floor reconstructive surgery. In 2019, I received a distinguished community service and leadership award while at Cornell.
Moving to Australia meant a change in focus to complete the requirements for urogynaecology certification. Having completed this, I am now looking forward to continuing taking on leadership to bolster research in urogynaecology. The next decade of my life will involve acquiring the more holistic hospital-based leadership skills. I want to contribute to the work of RANZCOG and take a more active role in the various committees of the College.
What strategies do you have to prevent burnout?
That's an excellent question. I have had to introspect about why I feel burnt out and what works for me. The first key for me is good, clear  communication of expectations. Being able to tell my team exactly what I can and can't do, the timeframe in which I can achieve this and to be open to hearing the same from my team members takes away the irritation of missed deadlines and incomplete work that causes burnout. Burnout comes from the lack of communication between the person who is suffering and the  people who they believe are the cause of the suffering. This communication is not easy and is affected by power dynamics, lack of agency, and personalities amongst other factors. If we can achieve this communication with empathy, respect and kindness, we will mitigate burnout to a great extent.
The second way I avoid burnout is try and limit procrastination to the best of my ability. If there's something that needs to be done, I get it done. A long to-do list adds to my stress and mental load. I understand that it's not always possible to action everything immediately, but I try my best to get things off my list in a timely manner, so I don't have to carry the extra load of constantly reminding myself of all the things I need to do.
What are your plans for the short- and long-term future?
My aim has always been to be the best surgeon that I can be. Over the years, I have evolved my surgical techniques as I have learned from senior surgeons both in USA and now in Australia. The thinking that 'we have always done it this way and this way is the best' doesn't hold true anymore and I believe that we should be continuously learning and improving. My long-term aim is to pass on what I have learned to the next generation and train future urogynaecologists.
More immediately though, I am very excited about an upcoming role in Adelaide. I will be the only certified urogynaecologist in a public health service in all of SA. I am working out the details of what this will look like and how I will combine my research interests with clinical and surgical work. Starting something new is always exciting but it can also be daunting. I am approaching it with optimism and a passion for working with both the strengths and gaps that currently exist. I look forward to putting SA on the urogynaecology map of Australia.
---