Feature
From Down Under to the Great White North
---
Like most Aussies, I've always loved to travel, yet I never imagined this would lead to a permanent move overseas. Having grown up and trained in Melbourne, under the incredible mentorship and guidance of Chris Tippett and Euan Wallace, in 2016 I found myself two years into the Certification in Maternal Fetal Medicine (CMFM) training program and looking for somewhere exciting to do my final year.
For decades, many of our gurus in Australian MFM have sought subspecialty experience at Mount Sinai Hospital, in Toronto, Canada. Fortuitously, it was a chance breakfast meeting in South Yarra with John Kingdom, the University of Toronto Chair of O&G, that created an incredible snowball leading to my move to Canada. So, in January 2017, I headed to the other side of the world to start a one-year fellowship in MFM at Mount Sinai Hospital.
From the outset, I was blown away by the friendly and welcoming nature of this very tight-knit family of 15 MFMs, who worked collectively and collaboratively, each in their own hyper-niche area, to provide comprehensive care to MFM patients from across the country. Indeed, within the first two-months of training at Sinai, I'd been exposed to as much as in my two-years of training back home. The sheer volume of complex maternal and fetal cases, punctuated by a revolving door of daily fetal therapy procedures, saturated me with the entire breadth and depth of MFM.
Eventually, my fellowship morphed into completion of the two-year subspecialty MFM program administered by the Royal College of Physicians & Surgeons of Canada (RCPSC), the national centralised medical education organisation. We completed yearly written and oral exams by the University of Toronto, followed by final MFM subspecialty certification exams by the RCPSC. Carrying the eternal burden of imposter syndrome, I decided to go back and sit the generalist exams in obstetrics and gynaecology by the RCPSC to gain Fellowship of the College and appear more legit. In hindsight, none of this was necessary, but we do what we do!
For two countries separated by vast geographic distances, it's amazing how similar Australia and Canada are. With rich indigenous cultures and histories, including the aftermath of British colonisation, and the deeply regrettable experiences of our first nations people, our Countries have subsequently evolved into diverse multicultural societies.
From a healthcare perspective, Canada functions with a publicly funded universal access healthcare system. Any Private services, such as cosmetic surgery, operate only where the public system is absent. In contrast, obstetric and MFM care is provided wholly within the public system. Each province or territory has their own unique licensing authority for medical practitioners, unlike AHPRA. Canada's healthcare system, with its emphasis on research and innovation, provides a welcoming environment for immigrants. However, working permanently as a doctor in Canada comes with some real challenges for International Medical Graduates (IMGs).
Although it was relatively easy to do a Fellowship here under an educational license, to stay in Canada and work as a consultant, IMGs are required to complete a series of medical licensing exams and RCPSC specialist exams to gain an independent license. Alternatively, if they can secure a senior academic position at a university-affiliated hospital, then specialists may work under a restricted academic license. Both pathways can provide challenging obstacles to staying in Canada for medical practitioners.
The obstetric environment in Canada is typical of the North American model. Midwives work largely independently of obstetricians, while in the obstetric medical system, one-on-one intrapartum care is provided by obstetric registered nurses. Obstetricians attend all births and after-hours call is usually provided on site rather than from home. One appreciates the medico-legal climate more acutely here in Canada, however tall poppy syndrome is nowhere to be seen!
Our Society of Obstetricians & Gynaecologists of Canada (SOGC) operates independently of the RCPSC, and their aim is to "lead the advancement of women's health through excellence and collaborative professional practice". National guidelines, advocacy, representation, government relations, continuing professional development and education are major priorities for the SOGC. For the past few years, I've been very fortunate to be Chair of the Obstetrics Committee for SOGC, and this now plays a significant part of my role in advocacy and contributing to the development of national standards through guideline and policy development.
Since completing my MFM fellowship in early 2019, I was very fortunate to join the team of consultants at Mount Sinai Hospital. Alongside the challenging and rewarding role as Head of Labour & Delivery, most of my clinical practice is through the Placenta Clinic with our work family: John Kingdom, Rory Windrim, and the incredible team of nurse sonographers. Along with severe fetal growth restriction and preeclampsia, coupled with the full array of placental pathologies, I have developed a significant niche and passion for the diagnosis and surgical management of pregnancies affected by placenta accreta spectrum (PAS). This has given me the privilege to be part of the journey for around 40 of these very special patients and their families each year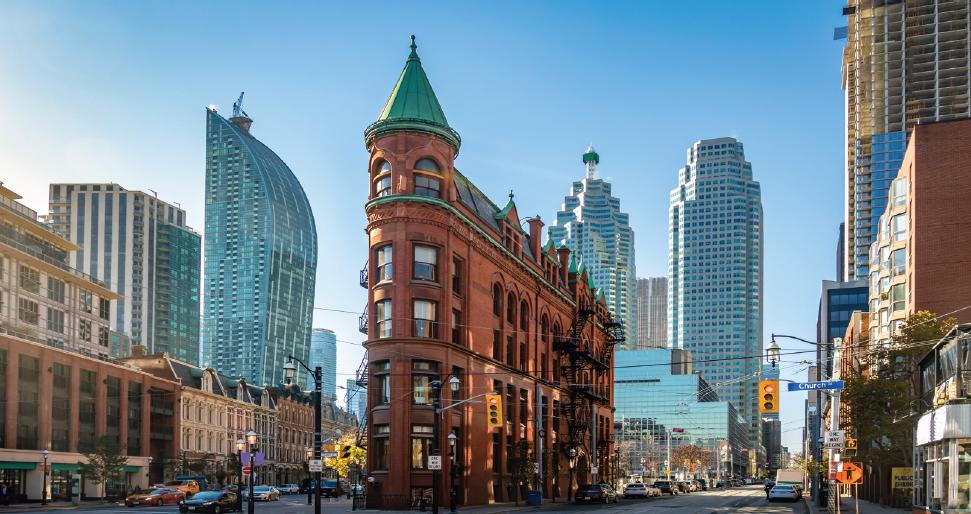 As an extension of this, and with the help of our amazing team, I created a Fellowship in Complex Obstetric Surgery in 2021. This unique and successful program, along with the high volume of cases, gives our trainees the opportunity to develop specialised skills and competence in an array of challenging surgical procedures including cesareanhysterectomy for PAS, modified cesarean section for patients with BMI >50, cesarean-myomectomy for massive fibroids, rescue cervical cerclage, Kielland's rotational forceps, and complex assisted vaginal birth, among others.
Looking to the future, and building on existing relationships, I would love to see more collaboration and training reciprocity between our countries through RANZCOG, SOGC and the RCPSC. We have so many common goals and ideals, with amazing learning opportunities to share with one another. If I could modify one significant challenge along this journey, it would be to have my training time and exams in Australia and Canada receive mutual recognition. It would be beneficial to so many to streamline the process and bring us closer together, even though we are a world apart!
To finish up, I'll leave you with one last reflection from my time here in Canada. As many of you know, Aussies, ironically, love to snow ski. If you are one of these people and haven't been to Whistler (or Banff) – you really must go! Hilariously, on the ski mountains in Canada, your lift attendant (lifty), instructor, patrol, or resort staff have a 99.9% chance of being Australian, and our accent is undeniable!
So, I don't have to go far to get a dose of "Whistralia" – my home away from home.
---