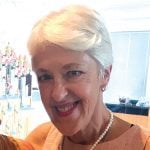 CONTRIBUTOR
Dr Bernadette White
FRANZCOG
---
Bernadette White is the Clinical Director of Obstetrics at Mercy Hospital for Women in Melbourne and is a general obstetrician and gynaecologist. Bernadette has had a long involvement with RANZCOG at both state and federal level, particularly in the area of training, having chaired the Victorian TAC for many years. She has been on the Editorial advisory committee for O&G magazine since 2016. She is currently on the College Council, the Board of Examiners and is a training supervisor.
ARTICLES AND LETTERS BY THIS CONTRIBUTOR
---
Feature
Does FGM/C still matter in our clinical practice?
Dr Bernadette White | Vol: 19 No 4 | Summer 2017