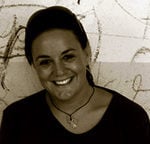 CONTRIBUTOR
Dr Carol Kaplanian
FGM and FDV (CaLD) Research Project Officer
---
Carol has completed a PhD on 'Honour-based Violence in Jordan' and has a Bachelor's Degree in social work and social policy, plus a Masters in social work. She specialises in clinical counselling and working with victims of torture and trauma, the latter of which involved spending an extensive amount of time working in Jordanian refugee camps offering counselling and education to refugees.
Today, she is the State Coordinator for Female Genital Mutilation (training and education) at the Department of Health. She is also responsible for developing training on Family and Domestic Violence (CaLD communities) for the Department of Health. She also works at ISHAR as a therapist in a clinical setting providing therapy to refugees and migrants, mostly around domestic violence, and teaches counselling at the University of Notre Dame.
Carol is in the process of publishing her PhD into a book, and publication of several journal articles are on their way. Her research area interest lies in the topic of trauma, gender based violence, domestic violence, refugee and asylum seeker issues and sexual violence.
ARTICLES AND LETTERS BY THIS CONTRIBUTOR
---