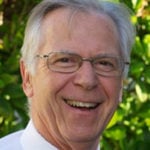 CONTRIBUTOR
Prof Ian Hammond
MBBS, FRCOG, FRANZCOG
---
Ian Hammond retired in 2012 after 30 years in clinical practice as a Gynaecologic Oncologist in Perth, WA.
He is a Clinical Professor in the Division of Obstetrics and Gynaecology, Faculty of Medicine, Dentistry and Health Science and Adjunct Professor in the School of Anatomy and Human Biology at the University of Western Australia. With John Taylor and Paul McMenamin, he developed and directed the Anatomy of Complications Workshop (2000-2012) that is now in its 17th year and has held over 120 workshops for participants in Australia, Hong Kong, Singapore and New Zealand.
Since 2011, he has been actively involved in the Renewal of the National Cervical Screening Program. He is Chair of the Steering Committee for the Renewal Implementation Project, which has oversight for bringing the proposed changes to the cervical screening program into everyday clinical practice.
He recently chaired the Guidelines Working Party, Cancer Council Australia, which developed the new 2016 guidelines for the management of women with screen detected abnormalities in the renewed National Cervical Screening Program.
In 2011, he was awarded the President's Medal by RANZCOG for services to Women's Health.
ARTICLES AND LETTERS BY THIS CONTRIBUTOR
---
Women's Health -> Q&A
Q&A: cervical screening in young women
Prof Ian Hammond | Vol: 19 No 2 | Winter 2017
Women's Health
Renewal of the National Cervical Screening Program
Prof Ian Hammond | Vol: 19 No 1 | Autumn 2017
Feature
HPV vaccination program: the Australian experience
Prof Ian Hammond | Vol: 17 No 2 | Winter 2015