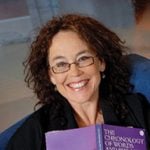 CONTRIBUTOR
Prof Kate Burridge
PhD, FASSA, FAHA
---
Kate Burridge is Professor of Linguistics at Monash University and Fellow of both the Australian Academy of the Humanities and the Academy of Social Sciences in Australia. She completed her undergraduate training in Linguistics and German at the University of Western Australia. This was followed by three years postgraduate study at the University of London. Kate completed her PhD in 1983 on syntactic change in medieval Dutch. She also taught at the Polytechnic of Central London before joining the Department of Linguistics at la Trobe University in 1984. In 2003 she took up the Chair of Linguistics in the School of Languages, Cultures and Linguistics at Monash University.
Her main areas of research are language change (focus on changing vocabulary and grammar), the notion of linguistic taboo, the structure and history of English, popular perceptions of language (and fall-out). She has authored / edited more than 25 books on different aspects of language. Her most recent books are: Forbidden Words: Taboo and the censoring of language (with Keith Allan, 2006); Gift of the Gob: Morsels of English language history (2010); Wrestling with Words and Meanings (with Réka Benczes, 2014); Understanding Language Change (with Alex Bergs 2018); Introducing English Grammar (with Kersti Börjars, 2019); For the Love of Language (with Tonya Stebbins 2019); Exploring the Ecology of World Englishes in the Twenty-First Century: Language, Society and Culture (with Pam Peters 2021).
Kate is a regular presenter of language segments on ABC radio and 3AW, and has appeared as a weekly panellist on ABC TV's Can We Help (2007-11). She has given a TED Talk on euphemism and taboo.
ARTICLES AND LETTERS BY THIS CONTRIBUTOR
---