College
Get to know College staff: LIDT members
---
With so many people working behind the scenes with a shared passion for excellence and equity in women's health, here's a chance to get to know College staff and the diversity of skills and experience they bring to our vision and mission.
This issue, we focus on the Leadership, Innovation and Development Team (LIDT), which comprises the senior leadership of RANZCOG.
The LIDT share information about each business area with other leaders, including new projects and/or initiatives that may impact other units, discuss current and future operational challenges and communicate shared information in a consistent manner with their teams and direct reports.
Featured here are members of the LIDT membership; we will update this article when other members are profiled in future issues.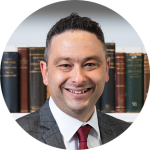 Andre Khoury
Head of Communications and Public Affairs
Working closely with the President and Chief Executive, Andre is responsible for the oversight and coordination of all communications and public affairs of the College, including providing strategic advice and managing external media relationships and day-to-day media issues.
An expert media, strategic, and communications professional with more than 10 years' experience, Andre's skill is in managing issues and providing high-level advice to senior executives, having an authoritative knowledge of health, general, financial and business media, as well as an understanding of not-for-profit, government and public company communications. In addition, his networks extend throughout the national media, health and business sectors, and regulators and authorities.
Andre's career encompasses experience with Australia's integrated corporate, markets, financial services and consumer credit regulator; one of the four largest financial institutions in Australia; the medical regulator in Australia; and specialist medical colleges.
Andre holds a Bachelor of Communication (Journalism).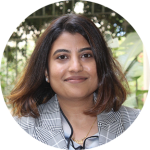 Iffath Afroze
Head of Governance
Iffath leads the Governance and legal team. During her three years at RANZCOG, she worked on the College's governance, contract management, compliance with Regulations, Legislation, oversight of legal matters, appeals and independent external consultations. Iffath's team manages RANZCOG elections, Constitution, Regulations and Policies and organisation-wide committee's terms of reference.
Iffath has more than 10 years of corporate governance experience and has worked in not-for-profit organisations for the past five years. Her career encompasses managing compliances with Regulatory bodies, Legislation and ensuring that the Board processes run efficiently and effectively.
In her most recent role, Iffath managed a successful application to register a higher education provider with Tertiary Education Quality and Standards Agency (TEQSA). Iffath holds a Degree in Law and Commerce. Iffath is a member of the Governance Institute of Australia. In addition to being a registered Lawyer in India, she is working on her registration as a Lawyer in Victoria with the Victorian Legal Admissions Board (VLAB).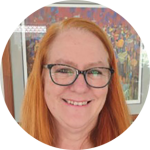 Andrea Hayman
Head of Training Programs
Andrea has stepped into the world of speciality medical colleges after vast experience in the Vocational Education and Training Sector. Andrea has dealt with the dynamic VET environment, she supported and implemented requirements of VET Quality Management System, incorporating Australian Skills Quality Authority (ASQA) requirements. These included compliance, instructional design, preparation, maintenance, coordinating and evaluating teaching and learning resources across a range of qualifications and various units of competency. Andrea ensured that all requirements for qualifications were covered, and the licensing requirements of courses were maintained. She provided support in developing appropriate skills and knowledge to fulfill strategic and operational objectives. Working with third-party organisations in expanding opportunities, Andrea's quality assurance and compliance management fostered relationships that were beneficial to all stakeholders.
Andrea believes in lifelong learning and holds a Bachelor of Business specialising in Accounting and Finance, a Graduate Diploma of Education, Graduate Certificate in Education and Training for Sustainability, and six Diplomas covering sustainability, adult education, human resources, leadership and management and business.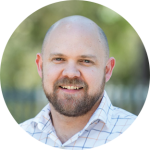 Matthew Stewart
Head of Examinations
Matthew is responsible for leading the examinations team, overseeing the development and delivery of the College's written and oral exams. The examination team currently help develop and deliver exams for the FRANZCOG, DRANZCOG, CWH and Subspeciality programs.
Matthew joined RANZCOG in 2022 after a 17-year career as a healthcare professional and educator, having worked in a range of metropolitan, rural and remote settings as an Emergency Department Registered Nurse and Registered Paramedic. For the last seven years, he has been heavily involved in the education and assessment of undergraduate and registered healthcare professionals. In addition to his duties at RANZCOG, he still actively teaches and course directs a range of programs such as the Advanced Life Support level 2 and Pre-hospital Trauma Life Support Courses.
Matthew currently holds registration as a Registered Nurse and Paramedic. He has a Bachelor of Nursing, Graduate Diploma of Paramedicine and Master of Emergency Health. He has delivered one baby so far in his career.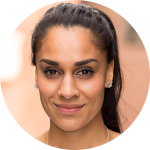 Sabrina Hanna
Head of Strategic and Cultural Initiatives
Working with stakeholders across the organisation, Sabrina is responsible for the drive and oversight of the College's cultural and strategic initiatives including delivery of our gender, equity and diversity projects, consumer network initiative, cultural safety and First Nations projects. Her team is also responsible for putting together the College's formal submissions to various external stakeholders.
During her three and a half years at RANZCOG, Sabrina also worked as the Head of the Executive Office, responsible for the oversight, coordination and process improvement of many administrative aspects associated with the College's Board, Council, President and CEO.
Sabrina was part of the team responsible for the sale of College House in Albert Street, East Melbourne, as well as our relocation to Djeembana in Melbourne.
Sabrina has worked across the corporate and not-for-profit sectors over the past 15 years in industries such as education, allied health, sports and fitness, public relations, and advertising. Sabrina holds a Bachelor of Arts in Mass Communication (Public Relations and Journalism).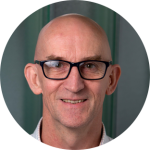 Mark Beaves
Head of RANZCOG Quality Assurance Programs
Mark is a registered nurse and midwife and has been the manager of the Fetal Surveillance Education Program (FSEP) since its inception in 2003. Mark has recently taken on the role of Head of Quality Assurance Programs, including the FSEP, Nuchal Translucency and Colposcopy programs.
The Nuchal Translucency, Ultrasound, Education and Monitoring Program (NTUEMP) audits the performance of the fetal nuchal translucency scan.
The Cervical Quality Improvement Program (CQuIP) aims to improve the care of women referred for colposcopy and treatment of abnormalities.
The FSEP provides education for fellows, GPs, midwives, and trainees in interpreting fetal heart rate patterns, aiming to reduce adverse outcomes. Mark and his team of 12 clinical educators travel across the Asia Pacific region delivering up to 350 lectures per year.
Mark has 20 years' experience in the maternal fetal medicine unit at Monash Health, holds a Bachelor of Education, and is undertaking a PhD through Monash University. Mark attributes his high golf handicap to his penchant for fine red wine.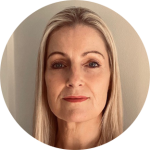 Jacky Heath
Head of Learning and CPD
Jacky leads the Learning and Continuing Professional Development (CPD) unit within the Innovation, Learning and Quality Assurance Directorate, providing strategic leadership for the RANZCOG CPD program, ACQUIRE eLearning, educational resource design/development/evaluation and operational management of the College's educational programs for members.
With a Master's Degree in Education, Jacky has worked extensively in the tertiary education sectors, in the UK as a teacher, and in a number of senior leadership roles. Since arriving in Australia in 2006, she has worked in the vocational education and training sector, helped establish a registered training organisation, and designed programs for the Diploma in Management and the Certificate IV in Training and Assessment.
At the Royal Australasian College of Surgeons, Jacky led the Prevocational and Education department, with responsibility for developing the Junior Doctor Framework (JDocs), managed surgical education and training, and supported the project team for the Building Respect Action Plan. Following a contract role at the Royal Australian College of General Practitioners to assist with implementation of their CPD strategic plan, she commenced at RANZCOG in January 2020.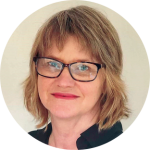 Jude Kaveney
Training Delivery Lead
Since joining RANZCOG in 2006, Jude's role has evolved from conference planning to becoming a specialist in all things related to the FRANZCOG Training Program.
Based in Wellington, Jude is currently responsible for overseeing the delivery of RANZCOG's training program in Aotearoa New Zealand. She has supported many New Zealand trainees through their training journey.
Jude is also an advisor to New Zealand Training Supervisors and is a key resource for the New Zealand Training and Accreditation Committee, in ensuring the quality of training in Aotearoa.
Jude also has functional leadership of FRANZCOG training across the State and Territory Offices in Australia, supporting the State and Territory Manager. Jude works closely with Training Programs and the State and Territory teams to deliver and develop high quality FRANZCOG training across both countries.
Jude has previously worked in management roles in several not-for-profit organisations.
She holds a Bachelor of Horticultural Science.
Related articles
---