College
Get to know College staff: LIDT members
---
With so many people working behind the scenes with a shared passion for excellence and equity in women's health, here's a chance to get to know College staff and the diversity of skills and experience they bring to our vision and mission.
This issue, we focus on the Leadership, Innovation and Development Team (LIDT), which comprises the senior leadership of RANZCOG.
The LIDT share information about each business area with other leaders, including new projects and/or initiatives that may impact other units, discuss current and future operational challenges and communicate shared information in a consistent manner with their teams and direct reports.
Featured here is a quarter of the LIDT membership; we will update this article when other members are profiled in future issues.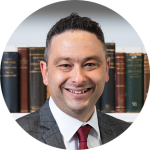 Andre Khoury
Head of Communications and Public Affairs
Working closely with the President and Chief Executive, Andre is responsible for the oversight and coordination of all communications and public affairs of the College, including providing strategic advice and managing external media relationships and day-to-day media issues.
An expert media, strategic, and communications professional with more than 10 years' experience, Andre's skill is in managing issues and providing high-level advice to senior executives, having an authoritative knowledge of health, general, financial and business media, as well as an understanding of not-for-profit, government and public company communications. In addition, his networks extend throughout the national media, health and business sectors, and regulators and authorities.
Andre's career encompasses experience with Australia's integrated corporate, markets, financial services and consumer credit regulator; one of the four largest financial institutions in Australia; the medical regulator in Australia; and specialist medical colleges.
Andre holds a Bachelor of Communication (Journalism).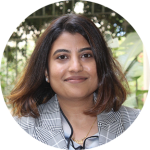 Iffath Afroze
Head of Governance
Iffath leads the Governance and legal team. During her three years at RANZCOG, she worked on the College's governance, contract management, compliance with Regulations, Legislation, oversight of legal matters, appeals and independent external consultations. Iffath's team manages RANZCOG elections, Constitution, Regulations and Policies and organisation-wide committee's terms of reference.
Iffath has more than 10 years of corporate governance experience and has worked in not-for-profit organisations for the past five years. Her career encompasses managing compliances with Regulatory bodies, Legislation and ensuring that the Board processes run efficiently and effectively.
In her most recent role, Iffath managed a successful application to register a higher education provider with Tertiary Education Quality and Standards Agency (TEQSA). Iffath holds a Degree in Law and Commerce. Iffath is a member of the Governance Institute of Australia. In addition to being a registered Lawyer in India, she is working on her registration as a Lawyer in Victoria with the Victorian Legal Admissions Board (VLAB).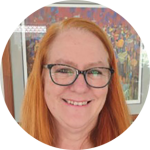 Andrea Hayman
Head of Training Programs
Andrea has stepped into the world of speciality medical colleges after vast experience in the Vocational Education and Training Sector. Andrea has dealt with the dynamic VET environment, she supported and implemented requirements of VET Quality Management System, incorporating Australian Skills Quality Authority (ASQA) requirements. These included compliance, instructional design, preparation, maintenance, coordinating and evaluating teaching and learning resources across a range of qualifications and various units of competency. Andrea ensured that all requirements for qualifications were covered, and the licensing requirements of courses were maintained. She provided support in developing appropriate skills and knowledge to fulfill strategic and operational objectives. Working with third-party organisations in expanding opportunities, Andrea's quality assurance and compliance management fostered relationships that were beneficial to all stakeholders.
Andrea believes in lifelong learning and holds a Bachelor of Business specialising in Accounting and Finance, a Graduate Diploma of Education, Graduate Certificate in Education and Training for Sustainability, and six Diplomas covering sustainability, adult education, human resources, leadership and management and business.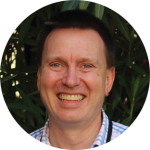 Stephen White
Deputy Director of Education
Stephen heads up the Curriculum, Evaluation and Accreditation unit within the Education Directorate, providing leadership in the areas of curriculum and training program development, evaluation of training and trainee experiences, and accreditation of training sites. He also plays a leading role in activities regarding the College's own accreditation by the Australian Medical Council and Medical Council of New Zealand.
With an Honours degree in English Studies, Stephen worked in academic publishing for eight years in the UK before moving to Australia. He then spent 11 years in a senior management role in curriculum and learning resource development in the vocational education and training sector, before shifting into the specialist medical college world. Stephen worked on strategic education projects – including curriculum development – for the College of Anaesthetists, before joining RANZCOG in early 2020.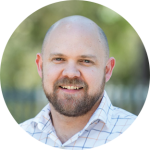 Matthew Stewart
Head of Examinations
Matthew is responsible for leading the examinations team, overseeing the development and delivery of the College's written and oral exams. The examination team currently help develop and deliver exams for the FRANZCOG, DRANZCOG, CWH and Subspeciality programs.
Matthew joined RANZCOG in 2022 after a 17-year career as a healthcare professional and educator, having worked in a range of metropolitan, rural and remote settings as an Emergency Department Registered Nurse and Registered Paramedic. For the last seven years, he has been heavily involved in the education and assessment of undergraduate and registered healthcare professionals. In addition to his duties at RANZCOG, he still actively teaches and course directs a range of programs such as the Advanced Life Support level 2 and Pre-hospital Trauma Life Support Courses.
Matthew currently holds registration as a Registered Nurse and Paramedic. He has a Bachelor of Nursing, Graduate Diploma of Paramedicine and Master of Emergency Health. He has delivered one baby so far in his career.
Related articles
---