College
Get to know College staff
---
With so many people working behind the scenes with a shared passion for excellence and equity in women's health, here's a chance to get to know College staff and the diversity of skills and experience they bring to our vision and mission.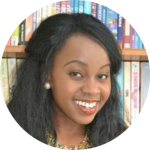 Cynthia Tapiwa
Project Lead, Engagement and Rural Health
Cynthia leads the Maternal Health and Gynaecological Services in Rural, Regional and Remote Australia: Uptake, Barriers and Recommendations – Mapping Research Project. The aim of the project is to develop an overview of rural, regional and remote services. This will help identify workforce and service gaps. Recommendations will then be made to the Federal Government to support service and workforce planning.
Cynthia has over ten years' experience leading projects that helped improve healthcare access in Australia and the United Kingdom. These include a project that focused on bowel cancer late diagnosis in North London, and most recently, programs that helped address health and workforce inequalities faced by rural Victorians when accessing primary care.
Cynthia completed the UK National Health Service Graduate Management Program, has a degree in Finance and Information Management (with honours) from the University of Westminster, and completed postgraduate studies at Kings College London in Managing Healthcare Education.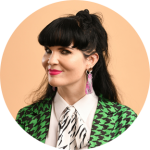 Sara MacArthur
RANZCOG Events Lead
Sara is responsible for managing the operational aspects and successful delivery of the College's major Events: RANZCOG Presentation Ceremonies, the RANZCOG ASM and the RANZCOG State Symposium. Sara has also been responsible for the delivery of RANZCOG's virtual and hybrid events including the RANZCOG Virtual ASM 2021, RANZCOG Women's Health Summit 2021, the RANZCOG Melbourne Symposium 2022 and the RANZCOG Webinar Series 2020 to present.
Sara's experience extends to over 19 years across the higher education and live music sectors. Sara is extremely passionate about events, undertaking pro bono work in live music in her spare time, and has worked on the Big Day Out, Falls Festival, Meredith Music Festival, Soundwave and the Reservoir Stomp. She is also a member of the Media, Entertainment and Arts Alliance (MEAA) and the Professional Conference Organisers Association (PCOA).
Sara holds a Bachelor of Commerce degree with a double major in Business Economics and Accounting.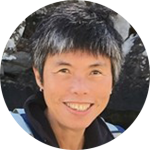 Lai Yue Aitken
Fetal Surveillance Education Program Team Lead
Lai Yue joined RANZCOG in 2005, working in the Nuchal Translucency, Ultrasound, Education and Monitoring Program (NTUEMP). After five years with the program, Lai Yue moved into Assessment Services (Examinations) as Coordinator for the RANZCOG written examinations.
In 2017, Lai Yue joined the Fetal Surveillance Education Program (FSEP) team, providing support to both administrative staff and twelve educators in Australia and New Zealand. Working with both internal and external stakeholders, Lai Yue manages the business operations of the program. The team delivers over 300 multidisciplinary face-to-face workshops and webinars per year to all professionals involved in antenatal and intrapartum care.
Lai Yue holds a Bachelor of Economics and has previously worked in Information Technology in both private and public sectors.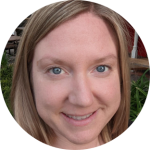 Holly Robb
Education Development Lead
Holly is responsible for leading the eLearning and education programs teams within the Learning and Continuing Professional Development department. In collaboration with subject matter experts, Holly oversees the design, development, implementation, and evaluation of RANZCOG workshops and eLearning modules that support our training and CPD programs. In her first 18 months at RANZCOG, Holly has supported several significant projects, including launching the Acquire eLearning platform, updating the PEMNeT Facilitator Guide in consultation with the Global Health Committee and PSRH, and assisting resource development for the OGET Program.
With a double Bachelor's degree in Education and Science, Holly worked for six years as a Secondary School maths and science teacher before shifting into the world of education design and development. She worked at Victoria University as a Learning Designer for two years before joining RANZCOG in 2021. Skilled in collaborative problem-solving, quality assurance, and instructional design, Holly is excited to continue improving RANZCOG's education programs in 2023 and beyond.
Related articles
---