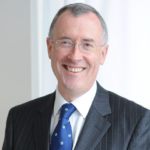 CONTRIBUTOR
Prof William Ledger
MA, DPhil, BM, BCh, FRCOG, FRANZCOG, CREI
---
Professor William Ledger is Senior Vice Dean of the Faculty of Medicine and Head of Obstetrics & Gynaecology at the University of New South Wales, Head of Reproductive Medicine at the Royal Hospital for Women, Chair of the Research and Development Committee and a fertility specialist at IVF-Australia.
Before moving to Sydney, in 2011, he was Professor of Obstetrics and Gynaecology at the University of Sheffield from 1999, before which he was Reader in Obstetrics and Gynaecology at the University of Oxford. He was a Member of the UK Human Fertilisation and Embryology Authority for five years before his move to Australia, and was Chair of the Royal College of Obstetricians and Gynaecologists Examinations and Assessment Committee for five years to 2010, and a Member of Council and Vice President of the RCOG.
His research interests focus on in vitro fertilisation and assisted reproduction, impacts of reproductive ageing and disorders such as endometriosis, premature ovarian failure and polycystic ovary syndrome on fertility and quality of life, reproductive effects of cancer treatment and health economic and demographic aspects of infertility. He has published more than 250 research papers and edited 11 books on aspects of reproductive medicine.
ARTICLES AND LETTERS BY THIS CONTRIBUTOR
---