2018
---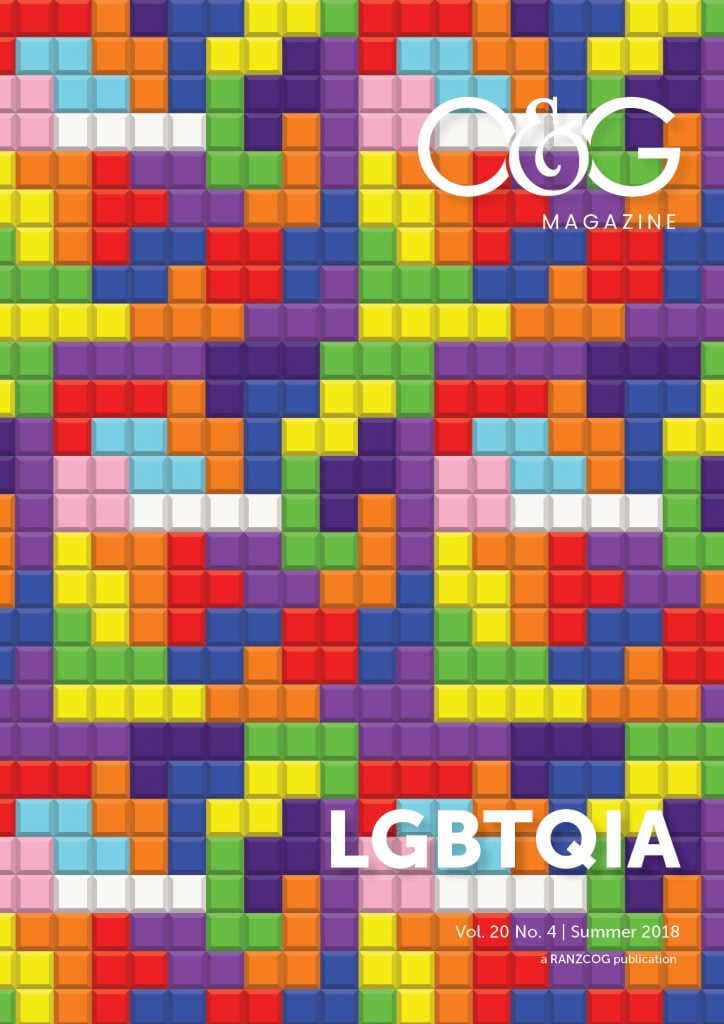 LGBTQIA
Vol. 20 No 4 | Summer 2018
The Australian Human Rights Commission (AHRC) reports that, 'due to a lack of comprehensive, publicly available data, it is difficult to estimate the total LGBTQIA population in Australia. Australians of diverse sexual orientation, sex or gender identity may account for up to 11 per cent of the Australian population'. This is a very large number of Australians and means that many of our patients and colleagues will identify as LGBTQIA. We have an obligation to treat the LGBTQIA community in the same way that we call out the discrimination and racism that discourages young Aboriginal, Torres Strait Islander and Māori women from seeking antenatal care in pregnancy. In this issue of O&G Magazine, the editors have brought together a group of experts to shine light on the health of LGBTQIA Australians and New Zealanders. Remember that light is made up of all the colours of the rainbow.
FIND OUT MORE
---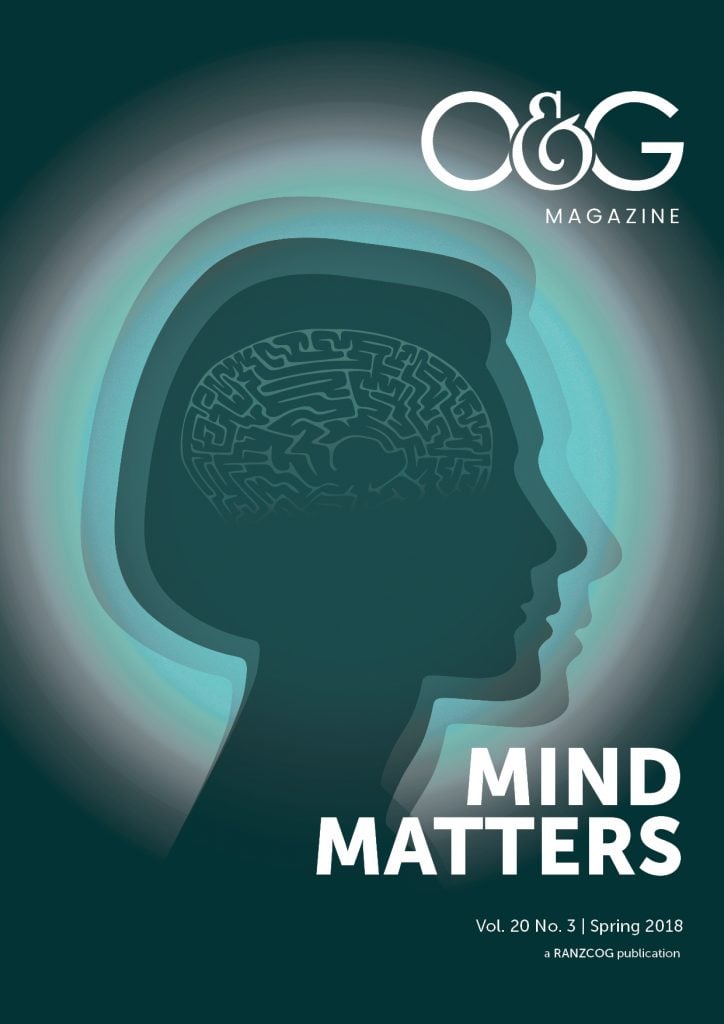 Mind Matters
Vol. 20 No 3 | Spring 2018
The most recent mental health services report from the Australian Institute of Health and Welfare estimates that four million people in Australia experienced a common mental disorder in 2015. Similarly, in the 2017–18 New Zealand Health Survey, 7.6 per cent of respondents reported experiencing psychological distress in the previous four weeks. With the high prevalence of mental illness and psychological distress reported in Australia and New Zealand, many doctors will, themselves, experience mental health problems at some time in their career. RANZCOG, the general medical profession, indemnity providers and regulatory agencies, are increasingly taking steps to help doctors improve their own mental health and that of their colleagues.
FIND OUT MORE
---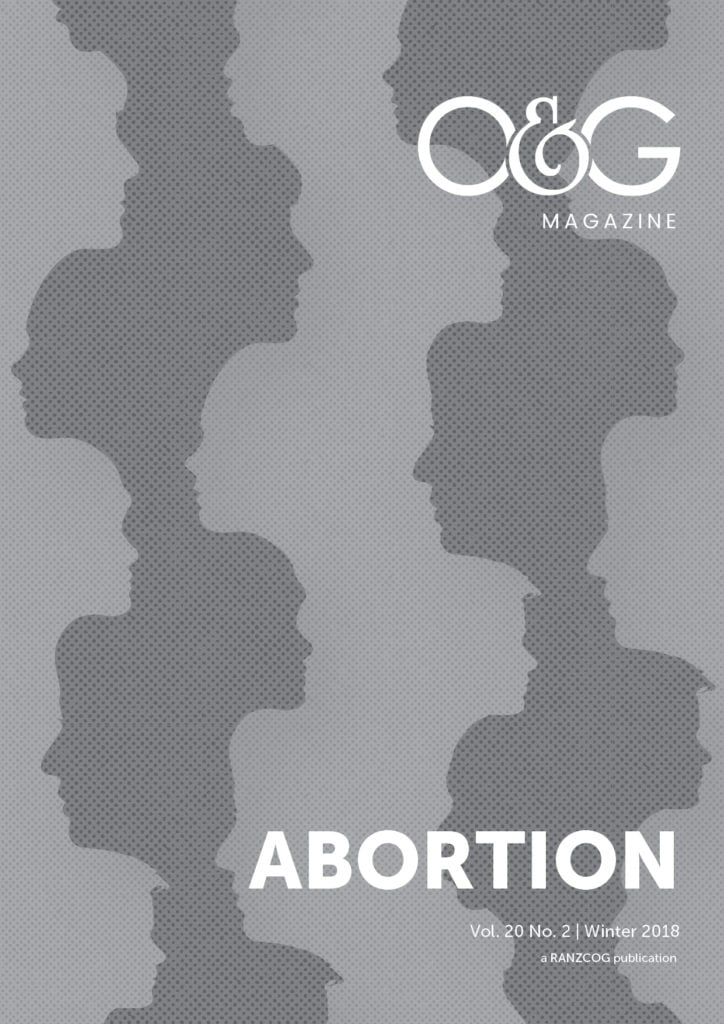 Abortion
Vol. 20 No 2 | Winter 2018
Worldwide, 40–50 million abortions occur annually. Nearly half of these abortions are performed unsafely, with an estimated 50,000 deaths a year as a result. Abortion-related deaths are more frequent in countries with restrictive abortion laws (34 deaths per 100,000 births), than in countries with less restrictive laws (one or fewer per 100,000 births). Access to abortion care is highly variable worldwide and, in many countries, it is illegal regardless of women's circumstances.
FIND OUT MORE
---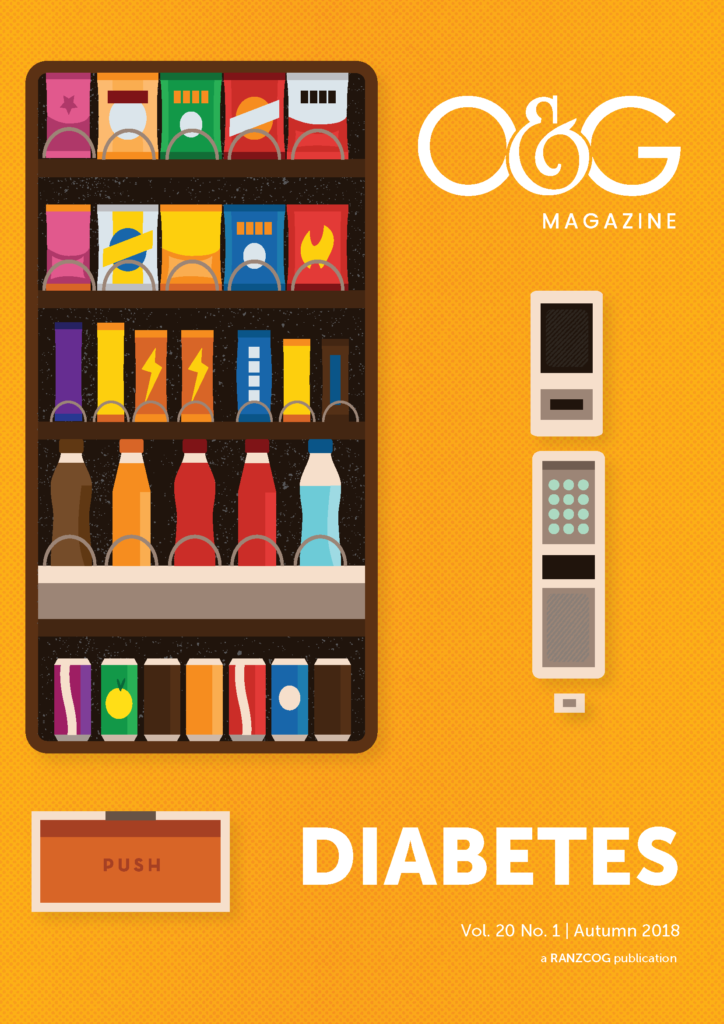 Diabetes
Vol. 20 No 1 | Autumn 2018
This issue of O&G Magazine deals with one of the most critical public health issues of the day – diabetes. Diabetes was first recognised as a National Health Priority Area in 1996. At least one in seven pregnancies in Australia is affected by diabetes. The prevalence of diabetes in our communities continues to increase and the health costs of this non-communicable disease (NCD) are almost incalculable.
FIND OUT MORE